The Last Panthers: ladri di diamanti inseguiti per tutta Europa sulle note di David Bowie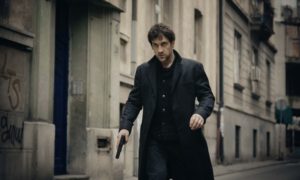 Capita che fai un colpo da 15 milioni di Euro ma le cose vanno storte. Drammaticamente storte se qualcuno della banda, che si chiama Pink Panther, preso dal panico e inseguito dalla polizia, si gira e spara a caso colpendo una bambina di sei anni che se ne sta tranquilla sul sedile posteriore di una macchina lì vicino. E allora quei diamanti che qualcuno ha il coraggio di nascondere strizzandoli sottovuoto nella plastica e buttandoli giù come un pacchetto intero di caramelle legato con un filo a un dente che levi e metti, non li vuole più nessuno. E andare da Marsiglia per tutta Europa alla ricerca di chi se li piglia nonostante la bambina morta che ha montato il caso e accanito la caccia, pure a un prezzo
stracciato, scoprendo loschi legami e strane alleanze tra gangsters e banchieri, entrambi senza scrupoli, diventa più pericoloso del colpo stesso. Se poi aggiungi un perfido assicuratore inglese che incarica una sua fedelissima di recuperarli a tutti i costi, anche se significa andare fino a Belgrado dove lei non ha certo bei ricordi, e pure un ufficiale di polizia franco-algerino che li cerca disperatamente ma per altri motivi, la faccenda si complica un bel po'.
Tutto ciò lo racconta The last Panthers, la nuova serie targata Sky Uk e Canal+ in sei puntate presentata in anteprima al Roma Fiction Fest e da venerdì 13 novembre alle 21.10 su Sky Atlantic HD e in contemporanea nel Regno Unito, in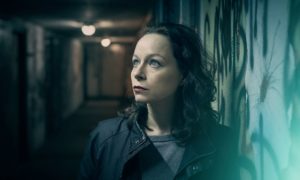 Irlanda, in Germania e in Austria. A crearla Jerome Pierrat, giornalista e criminologo francese, assieme a Jack Thorne, pluripremiato sceneggiatore inglese, a dirigerla Johan Renck, fotografo e regista svedese, già visto all'opera in alcuni episodi di Breaking Bad e The Walking Dead.
Anche il cast spazia per l'Europa con gli inglesi Samantha Morton, candidata per due volte all'Oscar e vincitrice di un Bafta, e John Hurt, vincitore di un Golden Globe per Midnight Express; il francese Tahar Rahim, vincitore di due Cesar, e il croato Goran Bogdan nel ruolo di Milan, l'ultimo dei Panthers, ideatore del colpo audace quanto sfortunato. E poi la chicca, che sta nella sigla: si intitola Blackstar ed è firmata da David Bowie: