Progressive Night su Sky Arte HD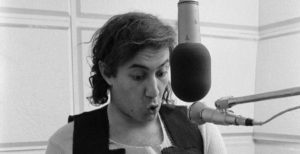 L'appuntamento è per mercoledì 25 febbraio dalle 21.10 su Sky Arte Hd: Progressive Night dedicata all'avanguardia musicale che ha segnato gli anni in cui tutto era possibile, o almeno sembrava esserlo.
Si parte da Milano dove a cavallo tra gli anni '60 e '70 nasceva il rock progressivo italiano, iniziava un'epopea di creatività e sperimentazione destinata a segnare una generazione ribelle e controversa.
A raccontarla in Prog Revolution, il documentario di Rossana de Michele, diretto da Jacopo Rondinell e presentato da Sky Arte HD in prima visione tv dopo l'anteprima allo scorso Trieste Film Festival, la viva voce dei protagonisti, musicisti, artisti, fotografi, discografici quali  Mauro Pagani, Paolo Tofani (ex Area), Eugenio Finardi, Lelli & Masotti, Stefano Senardi, Monica Palla, Franco Avona e i PFM, Premiata Forneria Marconi, Franz Di Cioccio, Franco Mussida, Patrick Djivas.
Il secondo trip della Progressive Night è dedicato a Demetrio Stratos, la voce unica e magica de I Ribelli e degli Area, protagonista del film La Voce Stratos firmato da Luciano D'Onofrio e Monica Affatato, impreziosito da materiali d'archivio inediti.
La Progressive Night su Sky Arte Hd si chiude con una tra le band più innovative della storia del rock mondiale, i Genesis. Il docufilm Sum of the Parts raduna i cinque elementi originali del gruppo britannico per una chiacchierata sul filo dei ricordi e delle emozioni.