Venezia 78: vince L'Evenement, a Sorrentino il Leone d'Argento (Video)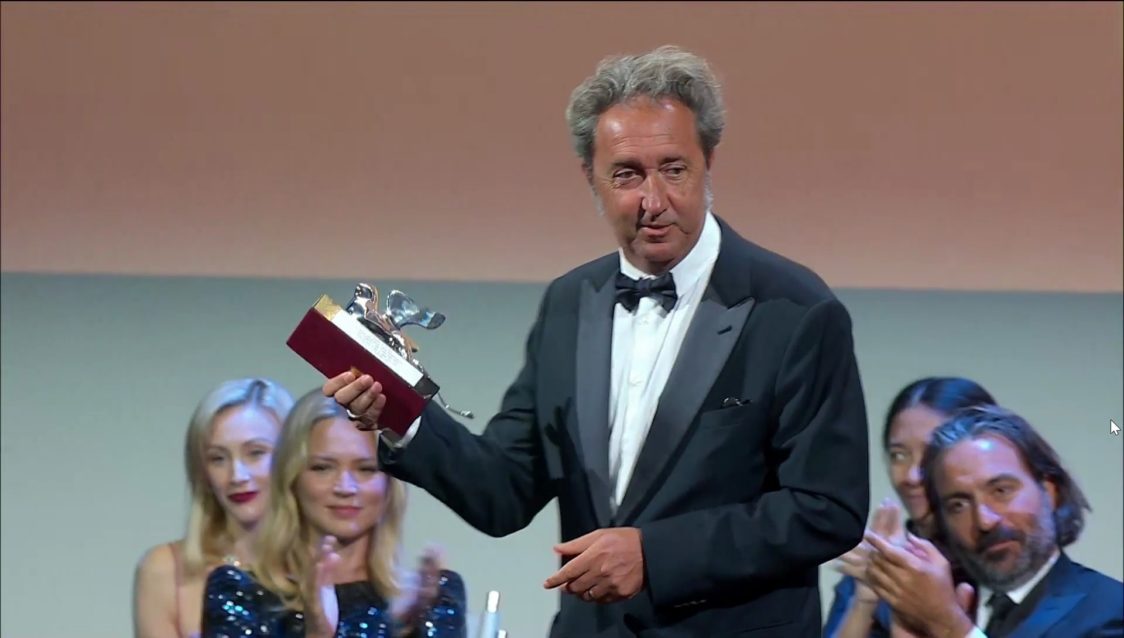 Il film francese di Audrey Diwan L'evenement si aggiudica il Leone d'Oro a Venezia 78. Visibilmente commossa nel corso della cerimonia di premiazione, la regista ha chiamato sul palco la protagonista Anamaria Vartolomei per condividere con lei il premio. A Paolo Sorrentino, dato per favorito con l'autobiografico È stata la mano di Dio con Toni Servillo e Filippo Scotti che, nel ruolo del giovane Sorrentino, si porta a casa il Premio Marcello Mastroianni come miglior attore emergente, va il Leone d'Argento, il Gran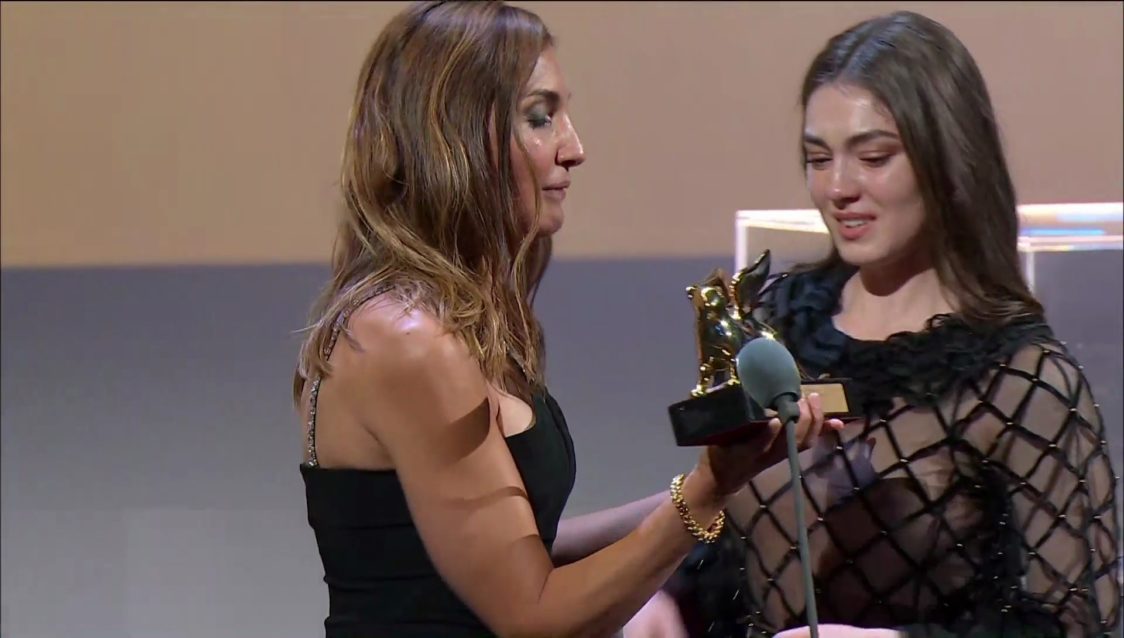 Premio della Giuria. Altro film italiano premiato è Il Buco di Michelangelo Frammartino che vince il Premio Speciale della Giuria.
La Miglior regia è quella di Jane Campion per The power of the Dog. La Coppa Volpi per la miglior attrice va a Penelope Cruz per Madres Paralelas di Pedro Almodovar; e quella maschile a John Arcilla per On the Job: the missing 8 di Erik Matti. Il Premio Osella per la miglior Sceneggiatura va a Maggie Gyllenhaal per The Lost Daughter. I Leoni d'Oro alla Carriera sono stati assegnati a Roberto Benignie Jamie Lee Curtis.

Per la sezione Orizzonti, il miglior Film è Piligrims di Laurynas Bareiša, la miglior regia quella di Éric Gravel per À Plein Tem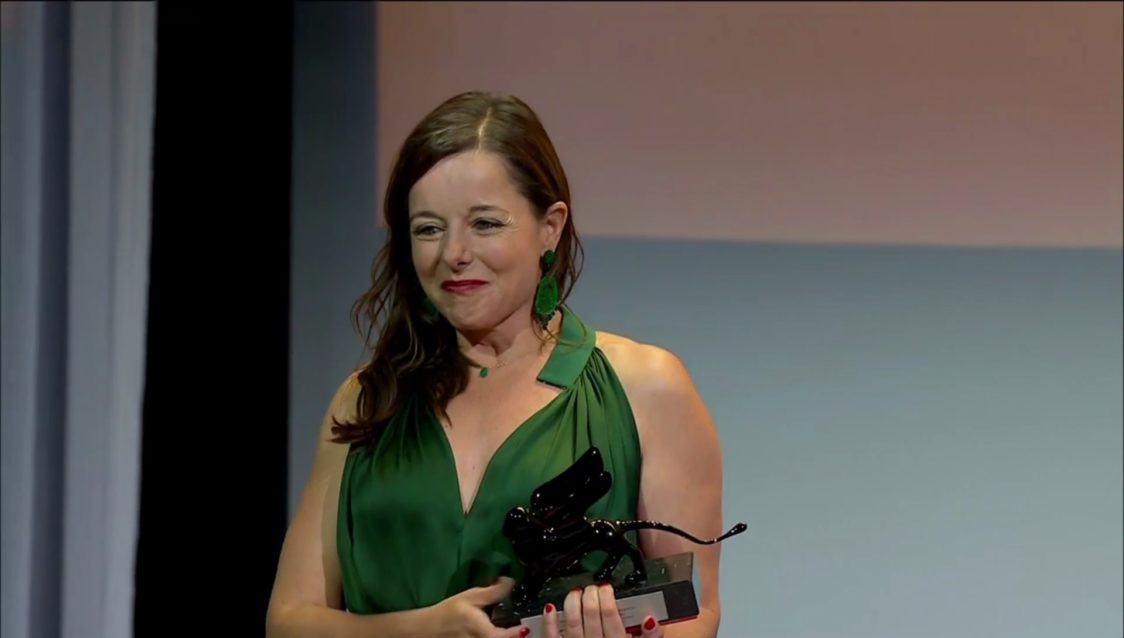 ps che conquista anche il premio per la miglior Interpretazione femminile di Laure Calamy (la Noemi della serie TV Chiami il mio agente!), mentre il premio per la miglior Interpretazione maschile va a Piseth Chhun in White Building. La miglior sceneggiatura è quella di Peter Kerekes e Ivan Ostrochovsky per 107 Mothers, e il Premio per il miglior Cortometraggio va a Los Huesos. Il Premio Speciale della Giuria di Orizzonti va a El Gran Movimento di Kiro Russo.

Il Leone del Futuro Luigi De Laurentiis va a Imaculat di Monica Stan e George Chiper-Lillemark. I Leoni d'Oro a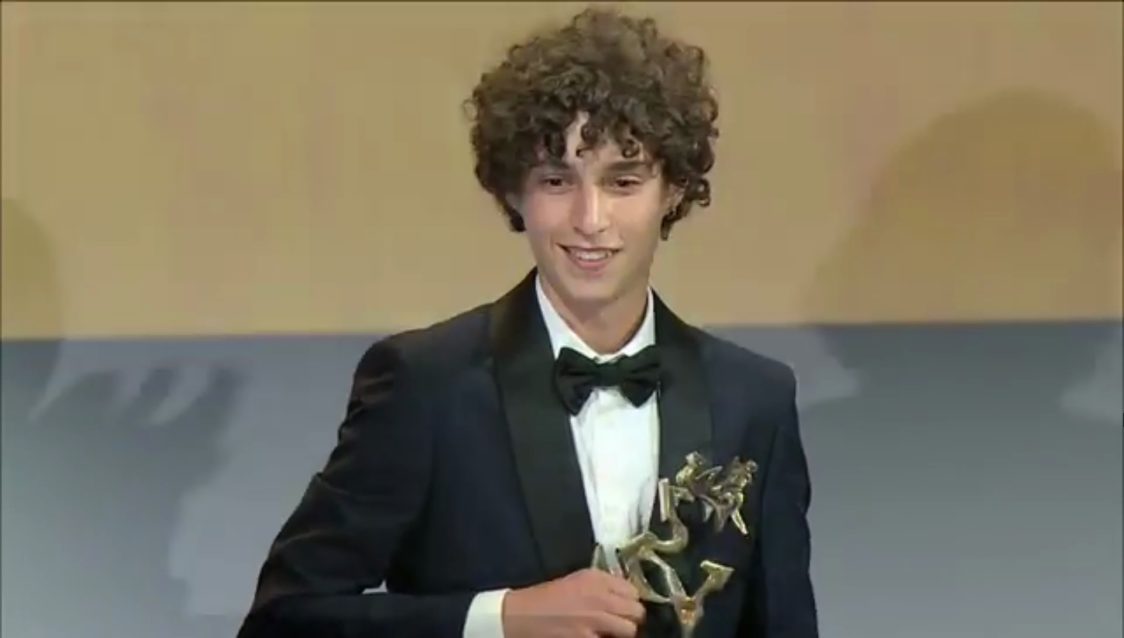 lla Carriera sono stati assegnati a Roberto Benigni e Jamie Lee Curtis. Il Premio Cartier Glory a Ridley Scott. Il Campari Passion a Marcus Rowland per Last Night in Soho.

Il Leoncino d'Oro assegnato da Agiscuola va a Freaks Out di Gabriele Mainetti che vince anche il Sound Track Stars Award per la colonna sonora, il Premio Tulipani di Seta Nera Sorriso Diverso e il Premio Graffetta d'Oro Fanheart3. A Gabriele Mainetti va anche il Premio Pasinetti mentre agli interpreti Aurora Giovinazzo e Franz Rogowski vanno rispettivamente il Premio Imaie e quello della stampa indipendente Bisato d'Oro.
Questi i premi per il Venice Virtual Reality: miglior VR Goliath: Playing With Reality di Barry Gene Murphy, May Abdalla; miglior Storia Raccontata VR End of Night di David Adler; Miglior Esperienza VR Le Bal De Paris De Blanca di Blanca Li.
Ecco i commenti a caldo sui rispettivi premi di Paolo Sorrentino e Filippo Scotti in conferenza stampa:
ARVE Error: src mismatch
provider: youtube
url: https://www.youtube.com/embed/mNp22bX2wzs
src in org: https://www.youtube-nocookie.com/embed/mNp22bX2wzs?feature=oembed&wmode=opaque
src in mod: https://www.youtube-nocookie.com/embed/mNp22bX2wzs?wmode=opaque
src gen org: https://www.youtube-nocookie.com/embed/mNp22bX2wzs