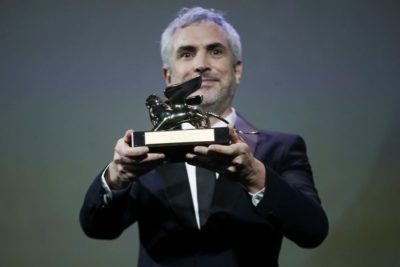 Va ad Alfonso Cuaron con Roma il Leone d'Oro della 75esima Mostra del Cinema di Venezia. Il regista e sceneggiatore messicano vince con quello che è il suo il film più personale che racconta in bianco e nero un anno alquanto movimentato di una famiglia borghese nella Città del Messico degli anni Settanta e le vicende di una giovane domestica di nome Cleo, che si occupa dei quattro figli di Sofia, e della sua collaboratrice Adela, entrambe di origine mixteca, presso una piccola famiglia nel quartiere borghese di Roma, tra amore e solidarietà, e tra contrasti sociali di classe ed etnia. Un discorso a tre lingue – italiano, inglese e messicano – quello di Alfonso Cuaron sul palco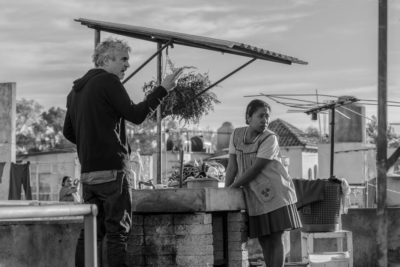 di Venezia 75 al momento della consegna del Leone d'Oro, come vedete dal video a fine articolo.
La Coppa Volpi per la miglior interpretazione maschile va a Willem Dafoe per in At eternity's gate dove interpreta Vincent Van Gogh, quella per la miglior interpretazione femminile a Olivia Colman per The Favourite del regista greco Yorgos Lanthimos che si porta a casa anche il Gran Premio della Giuria. Il premio per attori emergenti intitolato a Marcello Mastroianni va a Baykali Ganambarr per The Nightingale di Jennifer Kent: la regista australiana, unica regista donna in concorso a Venezia 75, conquista pure il premio speciale della giuria. A una cineasta donna anche il Leone del Futuro – Premio Opera Prima Luigi De Laurentis che va a Yom Adaatou Zouli (The day I lost my shadow) della siriana Soudade Kaadan. A The Ballad of Buster Scruggs dei fratelli Joel ed Ethan Coen il premio per la miglior sceneggiatura.