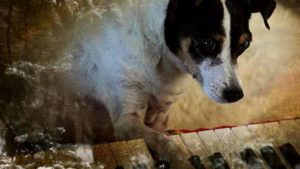 Heart of a Dog è il film documentario in concorso a Venezia 72 della musicista e performer Laurie Anderson, vedova di Lou Reed, dedicato alla perdita e alla memoria delle persone, e non solo, che amiamo, il racconto per mezzo della sua voce costante e della sua musica di tre tristi anni della sua vita in cui ha perso la sua cagnolina Lolabelle, morta nel 2011 e che è in realtà la vera protagonista del film, la madre Mary Louise e, appunto, il suo compagno d'arte e di vita, tra fantasie e ricordi di bambina anche dolorosi, come i giorni in ospedale per la rottura della schiena, e convinzioni filosofiche sul sonno, l'immaginazione e il bardo, ovvero quei 49 giorni dopo ogni morte durante i quali l'identità si sgretola e la coscienza si prepara a un'altra forma di vita.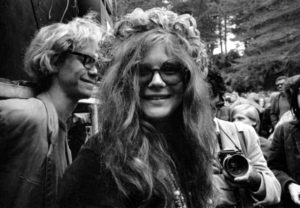 La musica dunque ancora protagonista della Mostra del Cinema dopo Janis, film documentario di Amy Berg dedicato alla vita di Janis Joplin scomparsa 45 anni fa, presentato in anteprima mondiale e fuori concorso e dall'8 ottobre nelle nostre sale. Per accompagnarlo al Lido è arrivata anche Gianna Nannini: la cantante senese nel 1979 reinterpretò in italiano il pezzo della Joplin Me and Bobby Mc Gee e lo incluse nell'album California. In Janis alcuni degli eventi più importanti della vita dell'artista americana, dai concerti al Monterey Pop nel 1967 e di Woodstock nel 1969 fino al Festival Express del 1970, e della donna, con interviste e testimonianze di familiari, amici e colleghi e anche attraverso le lettere che l'icona del rock e del blues scriveva ad amici e amanti.
Venerdì 11 settembre il red carpet tocca invece a Vasco Rossi presente alla proiezione de Il decalogo di Vasco di Fabio Masi nella sezione Incontri – Cinema nel giardino.