Tin Star con Tim Roth sceriffo di montagna tra amore e vendetta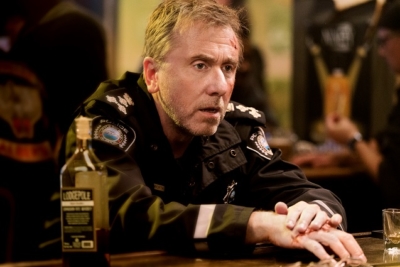 Metti una tranquilla cittadina canadese tra le montagne Rocciose e il cielo, e metti un tizio inglese tormentato ed ex alcolizzato che per anni e anni è stato un agente sotto copertura in patria che ci va a vivere con moglie e figli lavorando niente meno che come capo della polizia, pratica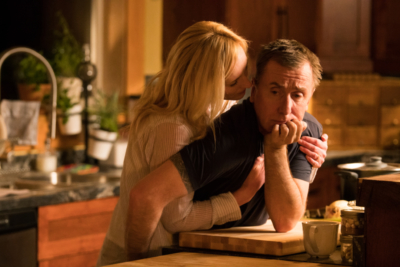 mente uno sceriffo in un villaggio western da cui il titolo Tin Star ovvero Stella di latta, e sperando che tutto fili liscio e pacifico fino alla pensione. Invece ovviamente no. Indimenticabile pianista sull'Oceano, ma soprattutto uno dei più amati interpreti di Tarantino, Tim Roth non ha mai disdegnato il piccolo schermo, basti pensare a Lie to Me o a Twin Peakes il ritorno, così ecco l'attore londinese catapultarsi in una storia che lo vede ancora una volta protagonista misterioso e offuscato da qualcosa che lo disturba da tempo, qualcosa che si scatenerà in vendetta. La racconta in 10 episodi la serie Tin Star, da stasera, martedì 12 settembre, alle 21.15 su Sky Atlantic HD con due episodi, nuova produzione originale Sky prodotta dalla Kudos (Broadchurch e Humans) e scritta da Rowan Joffé (28 settimane dopo, Before I go to sleep,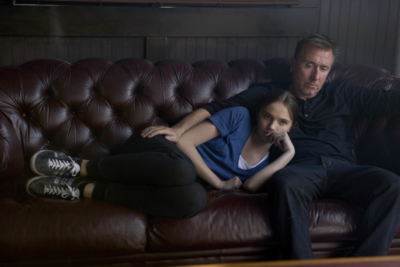 Texas Rising). Dunque Jim Worth, questo il nome del protagonista di Tin Star, fa sì il poliziotto ma quando si tratta di questioni personali, beh allora la linea di demarcazione tra legale e non diventa meno nitida. Tutto si scatena quando a Little Big Bear, così si chiama il posto dove Jim si è stabilito con Angela (Genevieve O'Reilly) e prole, una compagnia petrolifera, la North Stream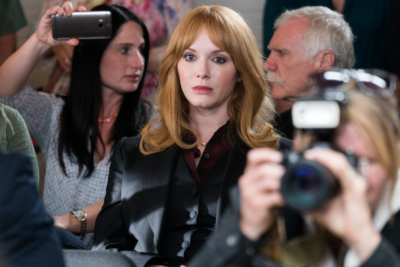 Oil, sceglie proprio la sua amena città per piantarci una raffineria. A capo di tale impresa c'è una tipa strana e misteriosa, una ex giornalista che si chiama Elizabeth Bradshaw cui presta anima e corpo Christina Hendricks (Mad Men, The Neon Demon), perché poco dopo Little Big Bear sarà invasa da droga, prostituzione e criminalità organizzata. Un'ondata maligna, potremmo dire, di cui resterà vittima un membro della famiglia Worth. La ricerca di verità e vendetta di Jim riporterà a galla i suoi fantasmi che credeva sepolti costringendolo a riprendere la lotta contro i suoi demoni rispolverando la sua doppia personalità sopita, tutto pur di difendere la famiglia e le persone che ama. Nel cast di Tin Star anche Christopher Heyerdahl (The Twilight Saga, Gotham, Hell on wheels) che fa il capo della sicurezza della North Stream Oil Louis Gagnon, Kevin Hanchard (Rogue, The Expanse, Blue Mountain State) e Abigail Lawrie che è Anna, figlia di Jim e Angela. Già confermata la seconda stagione.