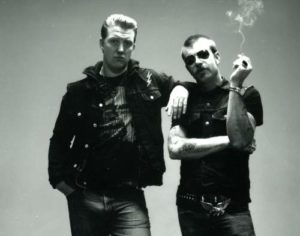 Quanto accaduto a Parigi ci impone di fermarci almeno per un giorno. Giusto due righe per riportare le parole degli Eagles of Death Metal, l'irriverente e divertente gruppo rock californiano capitanato da Jesse Hughes che ieri sera aveva iniziato a suonare da un'ora al Bataclan, la sala concerti che dopo la strage del 7 gennaio scorso alla sede di Charlie Hebdo aveva aggiunto sopra la sua insegna la scritta Je suis Charlie, quando i terroristi hanno fatto irruzione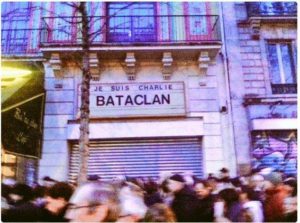 nel locale parigino sparando sul pubblico, ragazzi che erano lì per stare insieme, per ballare, divertirsi e ascoltare musica. Nel loro ultimo post ieri sera gli Eagles of Death Metal scrivevano: "stiamo ancora cercando di determinare la posizione di sicurezza e di tutta la nostra band e l'equipaggio. I nostri pensieri sono con tutte le persone coinvolte in questa tragica situazione".
Diamo anche notizia dell'inevitabile e doveroso annullamento del concerto degli U2 previsto per stasera a Parigi o meglio del suo slittamento: "siamo devastati dalla perdita di tutte quelle vite durante il concerto degli Eagles of Death Metal – scrive Bono sul sito web del gruppo – i nostri pensieri e le nostre preghiere vanno alla band e ai loro fan, speriamo e preghiamo che tutti i i giovani a Parigi siano al sicuro".
E adesso, per Parigi, per i suoi morti, per chi ama e amava la musica, silenzio.