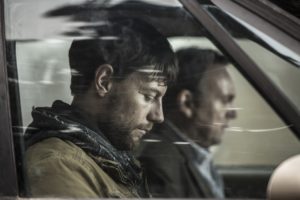 L'aspettavamo il 6 giugno su Fox, e ci sarà di certo, ma intanto vedremo il primo terrificante episodio di Outcast già domani, venerdì 20 maggio, in premiere esclusiva su Facebook Live. Ed è la prima volta che una serie TV viene lanciata a livello internazionale sul social. Alle 22.00 italiane dunque il primo episodio di Outcast debutterà  in esclusiva su Facebook Live contemporaneamente in 61 paesi di Europa, Italia compresa, e Africa, in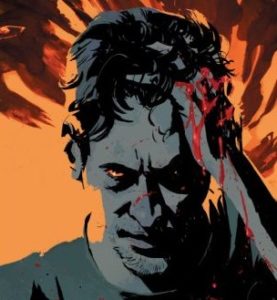 lingua originale con sottotitoli, mentre la partenza ufficiale con il doppiaggio italiano in TV su Fox resta confermata per lunedì 6 giugno. Per guardare in anteprima il primo episodio di Outcast basta accedere alla pagina Facebook di Fox (https://www.facebook.com/foxitalia). Da sabato 21 maggio l'episodio sarà disponibile anche su MondoFox ( http://www.mondofox.it/outcast).
La nuova serie firmata Robert Kirkman, autore di The Walking Dead, tratta come quella dai suoi fumetti illustrati da Paul Azaceta, è ambientata a Rome, cittadina immaginaria in Virginia, e racconta di possessioni demoniache ed episodi alquanto inquietanti legati sempre e comunque a Kyle Barnes (Patrick Fugit, qui la nostra videointervista) cui il Demonio anni addietro ha portato via la madre e la moglie. Nel primo episodio vedremo come torna rompergli le scatole impossessandosi di un bambino della città dove lui è appena tornato e di come il reverendo Anderson (Philip Glenister, qui la nostra videointervista) gli chiede di aiutarlo nell'esorcismo. Qui invece trovate la nostra esilarante videointervista a Reg E. Cathey che fa il capo della polizia di Rome. Nel cast di Outcast anche due splendide attrici come Wrenn Schmidt (Boardwalk Empire, The Americans, Tyrant, Blu Bloods, Body of Proof) e Kate Lyn Sheil (House of Cards, The Girlfriend experience) e quanto prima vi mostreremo anche le loro videointerviste.