Oscar 2015: la magica notte in diretta su Sky Oscar HD e Cielo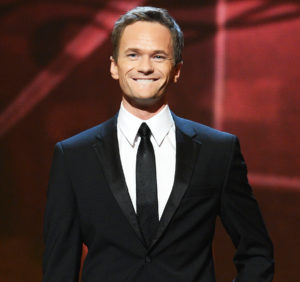 La chiamano magica e ci sarà un perché. Per gli amanti del cinema e delle sue stelle la Notte degli Oscar è un evento da segnare sul calendario, ma tanto si ricorda anche a memoria. Anche quest'anno dunque ci siamo: domenica 22 febbraio al Dolby Theatre di Los Angeles, l'attesa cerimonia di premiazione dell'87esima edizione degli Academy Awards presentata quest'anno dall'attore americano Neil Patrick Harris, ovvero il Barney della serie TV How I met your mother, il più pagato di tutti, pare, ma con il pesante fardello della conduzione dello scorso anno di Ellen DeGeneres – suo il celebre selfie all star – coadiuvato però da colleghi illustri come Liam Neeson, Nicole Kidman, Gwyneth Paltrow, Idris Elba, Jason Bateman e Channing Tatum.
E a proposito dell'anno scorso quando trionfò La grande bellezza di Sorrentino, quest'anno, ahimè, nessun film italiano in corsa. Come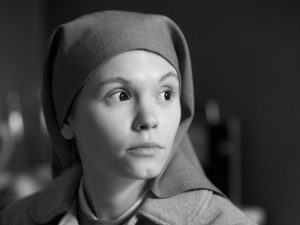 miglior film straniero concorrono invece: Timbuktu del mauritano Abderrahmane Sissako già trionfatore ai César; Ida, film in bianco e nero del polacco Pawel Pawlikowski sul tema dell'Olocausto dato per favorito; Leviathan del russo Andrey Zvyagintsev; Tangerines del georgiano Zaza Urushadze e Storie Pazzesche diretto dall'argentino Damián Szifrón e co-prodotto da Agustín Almodóvar e Pedro Almodòvar.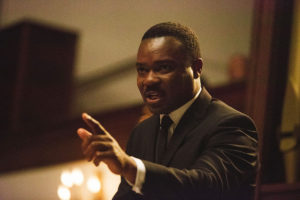 Non c'è neanche, e forse è peggio, un solo attore nero o una sola attrice nera tra i candidati nelle varie categorie, e nonostante concorra all'Oscar come miglior film anche Selma – La Strada per la libertà che racconta la lotta per i diritti dei neri nell'America degli anni sessanta, c'è chi ha accusato l'Academy di razzismo. Ed è lo stesso David Oyelowo, che in Selma dà vita a Martin Luther King  a commentare: "storicamente noi persone nere siamo più celebrate se interpretiamo ruoli sottomessi piuttosto che ruoli di re o di leader".
Oltre dunque a Selma di Ava DuVernay con Tim Roth, Giovanni Ribisi, Cuba Gooding Jr., Oprah Winfrey, David Oyelowo, Carmen Ejogo, Tessa Thompson, Alessandro Nivola, Tom Wilkinson e il rapper Common, in corsa come miglior film ci sono anche: Birdman di Alejandro González Iñárritu con Michael Keaton, Edward Norton, Emma Stone, Naomi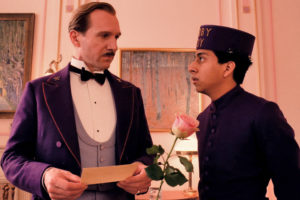 Watts e Zach Galifianakis, candidato a ben 9 statuette così come Grand Budapest Hotel di Wes Anderson con Ralph Fiennes, Bill Murray, Jude Law, Tilda Swinton, Willem Dafoe, Adrien Brody, Harvey Keitel, Saoirse Ronan, Tony Revolori, Owen Wilson, F. Murray Abraham, Léa Seydoux, Edward Norton, Tom Wilkinson, Jeff Goldblum, Bob Balaban, Florian Lukas, Mathieu Amalric e Jason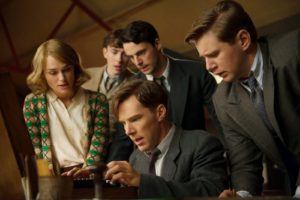 Schwartzman; The Imitation Game di Morten Tyldum che corre per 8 statuette, con Benedict Cumberbatch, Keira Knightley, Charles Dance, Matthew Goode, Mark Strong e Rory Kinnear; Boyhood  di Richard Linklater, con 7 nominations, con Patricia Arquette, Ellar Coltrane, Ethan Hawke e Lorelei Linklater; American Sniper di Clint Eastwood che di nominations ne ha 6, con Bradley Cooper e Sienna Miller;  La teoria del tutto di James Marsh con Eddie Redmayne, Felicity Jones, Emily Watson, Charlie Cox, Harry Lloyd, David Thewlis e Adam Godley; e Whiplash di Damien Chazelle con Miles Teller, J.K. Simmons, Melissa Benoist, Paul Reiser, Austin Stowell, Jayson Blair, Kavita Patil, Kofi Siriboe e Jesse Mitchell.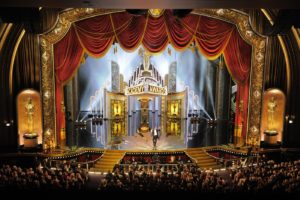 A trasmettere in diretta la serata evento saranno contemporaneamente Sky Cinema Oscar HD e il canale free Cielo. Si comincia alle 20.00 con lo speciale And the winner is prodotto da Sky Italia e Sky UK nel corso del quale il giornalista Francesco Castelnuovo ripercorre da Los Angeles le emozioni legate alle premiazioni degli ultimi anni. Si continua alle 20.50 con il film Dallas Buyers Club di Jean-Marc Vallée che l'anno scorso si portò a casa ben tre statuette: quella per il miglior attore protagonista andata a Matthew McConaughey, per il miglior attore non protagonista assegnata a Jared Leto e per il miglior trucco e acconciatura vinta da Adruitha Lee e Robin Mathews. Alle 22.50 al via l'introduzione alla cerimonia a cura del critico cinematografico Gianni Canova e dei giornalisti Francesco Castelnuovo e Denise Negri che commenteranno poi anche la premiazione, alle 23 il collegamento in diretta con il Red Carpet e la tradizionale sfilata di stelle e infine alle 2.30 la cerimonia ufficiale di premiazione.
Sempre su Sky Cinema Oscar HD lunedì 23 febbraio alle 10.30 la replica della cerimonia e alle 21.10 Il meglio della Notte degli Oscar 2015, che andrà anche su Sky Uno alle 23.35.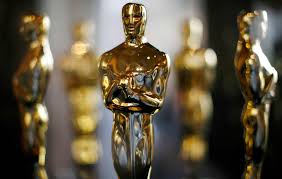 Le altre candidature:
Miglior regia: Alejandro G. Inarritu per Birdman, Richard Linklater per Boyhood, Bennett Miller per Foxcatcher, Wes Anderson per Grand Budapest Hotel, Morten Tydlum per The Imitation Game.
Miglior attore protagonista: Steve Carell per Foxcatcher, Bradley Cooper per American Sniper, Benedict Cumberbatch per The Imitation Game, Michael Keaton per Birdman, Eddie Redmayne per La teoria del tutto.
Miglior attrice protagonista: Marion Cotillard per Due giorni, una notte, Felicity Jones per La teoria del tutto, Julianne Moore per Still Alice, Rosamund Pike per L'amore bugiardo, Reese Witherspoon per Wild.
Miglior attore non protagonista: Robert Duvall per The Judge, Ethan Hawke per Boyhood, Edward Norton per Birdman, Mark Ruffalo per Foxcatcher, J.K Simmons per Whiplash.
Miglior attrice non protagonista: Patricia Arquette per Boyhood, Laura Dern per Wild, Keira Knightley per The Imitation Game, Emma Stone per Birdman, Meryl Streep per Into the Woods.

Miglior sceneggiatura originale: Birdman, Boyhood, Foxcatcher, Grand Budapest Hotel, Lo sciacallo-Nightcrawler
Miglior sceneggiatura non originale: The Imitation Game, Vizio di forma, American Sniper, La teoria del tutto, Whiplash
Miglior film d'animazione: Big Hero 6, The Boxtrolls, Dragon Trainer 2, Song of the Sea, The Tale of the Princess Kaguya
Miglior fotografia: Birdman, Grand Budapest Hotel, Ida, Mr. Turner, Unbroken
Miglior montaggio: American Snipe, Boyhood, Grand Budapest Hotel, The Imitation Game, Whiplash
Miglior scenografia: Grand Budapest Hotel, The Imitation Game, Interstellar, Into the Woods, Mr. Turner
Migliori costumi: Grand Budapest Hotel, Vizio di forma, Into the Woods, Maleficent, Mr. Turner
Miglior trucco e acconciature: Foxcatcher, Grand Budapest Hotel, Guardians of the Galaxy
Migliori effetti speciali: Captain America: The Winter Soldier, Apes Revolution, Guardians of the Galaxy, Interstellar, X-Men: Days of Future Past
Miglior colonna sonora originale: Grand Budapest Hotel, The Imitation Game, Interstellar, Mr. Turner, La teoria del tutto
Miglior documentario: Citizenfour, Finding Vivian Maier, Last Days in Vietnam, The Salt of the Earth, Virunga