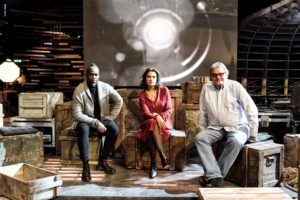 Quello sulla fotografia era proprio il talent che mancava. E dove poteva andare in onda se non su Sky Arte? Perché sono bravi tutti a immortalare il partner, gli amici, il cane, il gatto, il paesaggio e il mare delle vacanze, se stessi persino, e a postare su Facebook o Instagram quelle che ritengono essere le fotografie più belle del mondo, ma non è poi mica vero che lo sono. Per fare belle foto ci vuole preparazione, cognizione di causa, professionalità e, appunto, arte e talento. Ecco dunque Master of Photography, al via stasera, giovedì 21 luglio in prima serata sul canale Sky dedicato a tutte le arti possibili ed immaginabili e raccontate in tutti i modi altrettanto possibili ed immaginabili, ma la modalità talent show mancava ancora, per cui ecco 12 concorrenti, fotografi amatoriali e professionisti provenienti da tutto il mondo, sfidarsi per 8 volte all'ultimo scatto, che sia di nudo, un paesaggio, un ritratto o un autoritratto, in palio il premio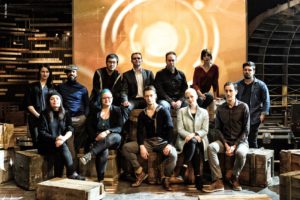 di 150.000 euro e il titolo di primo Master of Photography d'Europa. Questi i loro nomi: Gabriele Micalizzi (Italia), Dragica Carlin (Croazia), Rupert Frere (Gran Bretagna), Neal Gruer (Gran Bretagna), Marta Lallana Garcia (Spagna), Lanka Perren (Francia), Yan Revazov (Russia), Sebastian Siebel (Germania), Gina Soden (Gran Bretagna), Chiara Stampacchia (Italia), Hongwei Tang (Austria), Laura Zalenga (Germania).
Ogni puntata un tema: si comincia stasera da Roma, la grande bellezza, per proseguire con Berlino, Nightlife; Il nudo; Ritratto d'attore; Londra, Backstage; Natura e paesaggio; Casa dolce casa; Viaggio in Europa. Doc la giuria con Rut Blees Luxemburg, Simon Frederick e Oliviero Toscani, doc e di alta classe la conduzione affidata niente meno che a Isabella Rossellini. E che dire degli ospiti speciali? Basterebbe nominarne uno, David Lachapelle, per capire di che livelli siano, ma annunciamo anche Alex Webb, Bruce Gilden, Elina Brotherus, Jason Bell, Lois Greenfield, Franco Fontana e Jonny Briggs. Master of Photography è una produzione internazionale firmata Sky Arts Production Hub e parte stasera in Italia e in contemporanea in altri quattro paesi: Regno Unito, Irlanda, Germania e Austria.