Leonardo: finite le riprese della serie Rai, il video del set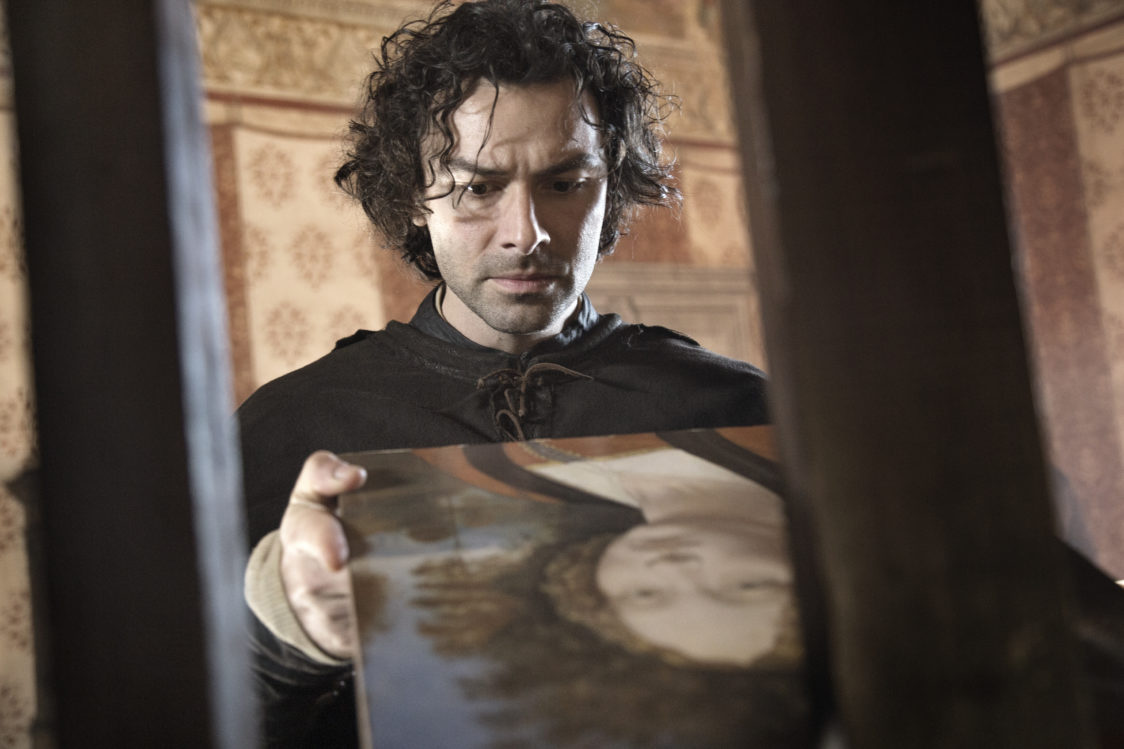 Terminate oggi, martedì 11 agosto, a Roma le riprese di Leonardo, serie evento Rai che vedremo l'anno prossimo, prima grande co-produzione internazionale a riaprire il set dopo il lockdown osservando, ovviamente, le dovute misure di sicurezza. Pare racconti lati inediti della vita del grande Leonardo Da Vinci, da figlio illegittimo di un notaio al genio assoluto passando per un'infanzia solitaria trascorsa a Vinci, appunto, cittadina rurale toscana, sin da allora sopraffatto da una sorta di necessità di ricercare, capire, scoprire, rivelare i segreti del mondo, spaziando tra arte, scienza e tecnologia, sfidando le convenzioni del tempo. Leonardo lo racconta soprattutto come uomo, attraverso una storia inedita di intrighi e passioni. Ad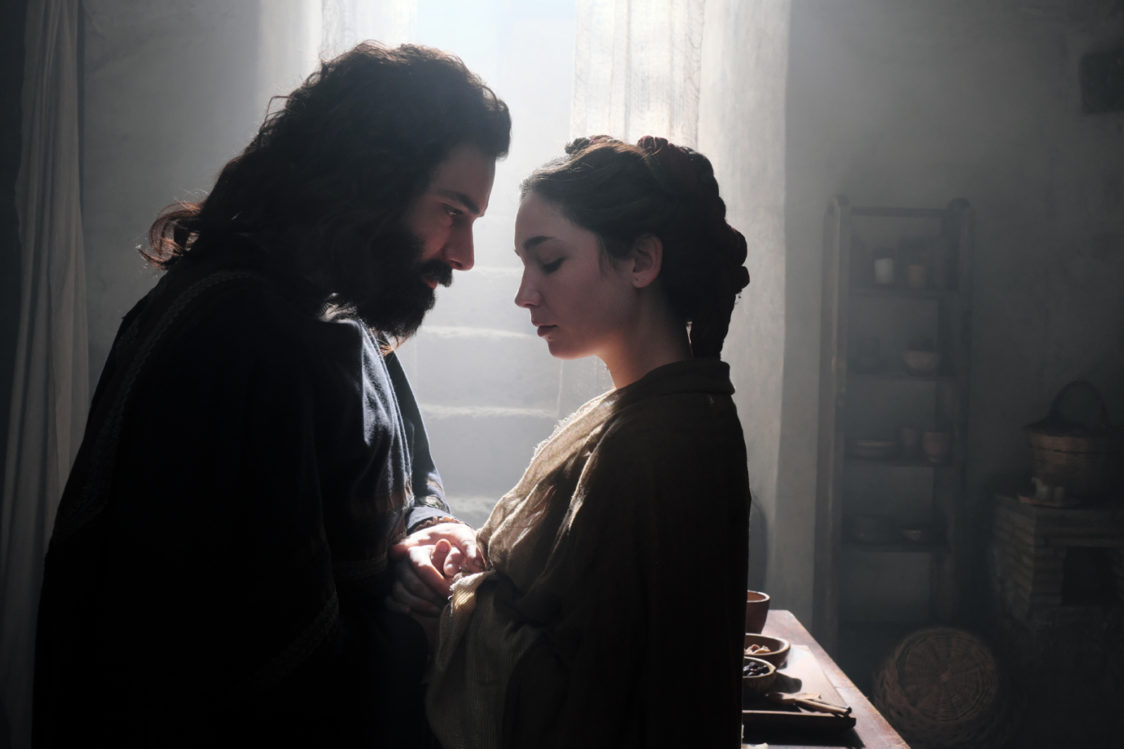 interpretarlo è Aidan Turner (Poldark, Lo Hobbit). Nel cast internazionale troviamo anche Giancarlo Giannini che dà vita ad Andrea del Verrocchio, maestro di Leonardo; e Matilda De Angelis che si cala nel ruolo della sua cara amica, nonché musa, Caterina da Cremona. E anche Freddie Highmore (The Good Doctor, Bates Motel) che fa Stefano Giraldi, un giovane investigatore incaricato dal Podestà di risolvere il mistero al centro della storia; Carlos Cuevas (Merlì) che fa l'apprendista e amico di Leonardo, Salaì; e James D'Arcy (Homeland, Broadchurch) che interpreta Ludovico il Moro; oltre a ben 3000 comparse.
Prodotta da Lux Vide in collaborazione con Rai Fiction, Sony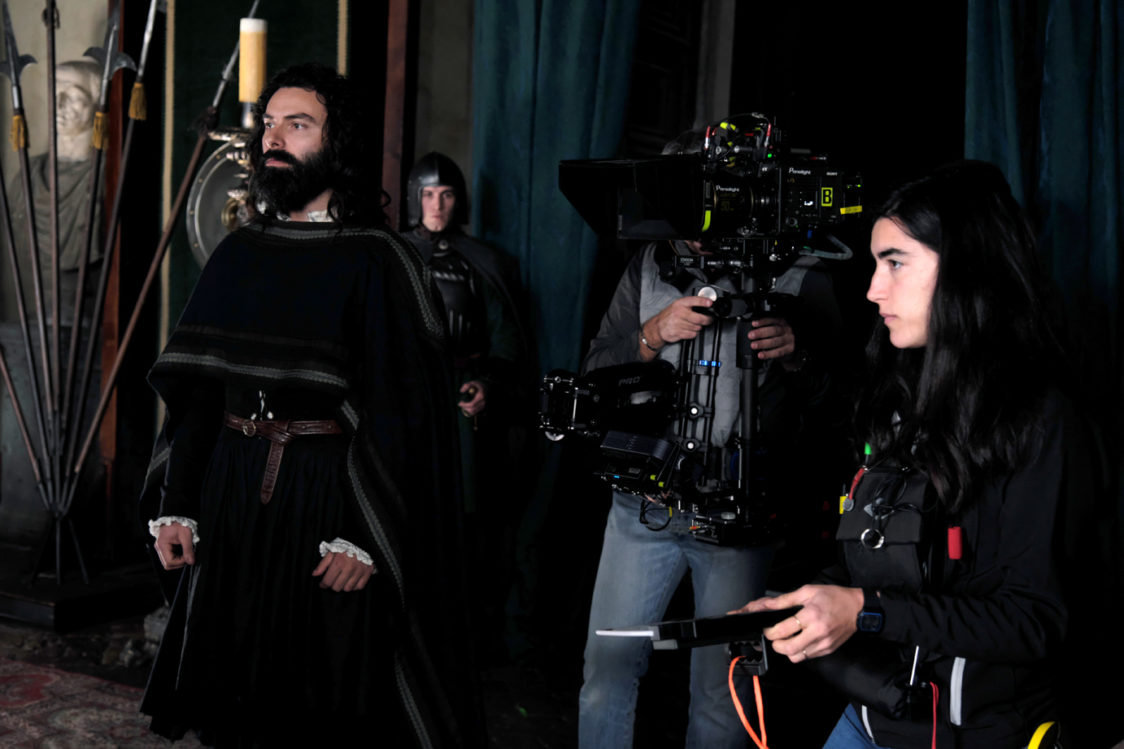 Pictures Entertainment, Big Light Production in associazione con France Télévisions e RTVE, creata da Frank Spotnitz (X-Files, The Man in the High Castle, I Medici) e Steve Thompson (Sherlock, Doctor Who) e diretta da Dan Percival (The Man in the High Castle, I misteri di Pemberley) e Alexis Sweet (Don Matteo, Back to the Island), Leonardo è stata girata in oltre 50 location fra interni ed esterni, soprattutto nel Lazio, ha coinvolto circa 500 addetti di cui 200 solo per la realizzazione del backlot, e ha impiegato oltre 1900 ore di lavorazione, 2500 i costumi realizzati e utilizzati.
Quella che vedete qui è una clip inedita che mostra il blindatissimo set di Leonardo, immagini che ci riportano alla Firenze e alla Milano rinascimentali ricostruite nel backlot degli studi della Lux Vide a Formello, la musica è quella di di John Paesano:
ARVE Error: src mismatch
provider: youtube
url: https://www.youtube.com/embed/qUPxkYSOe2E
src in org: https://www.youtube-nocookie.com/embed/qUPxkYSOe2E?feature=oembed&wmode=opaque
src in mod: https://www.youtube-nocookie.com/embed/qUPxkYSOe2E?wmode=opaque
src gen org: https://www.youtube-nocookie.com/embed/qUPxkYSOe2E