Il Regno dei Sogni e della Follia: al cinema per due soli giorni il film sullo studio Ghibli, il laboratorio di anime più famoso al mondo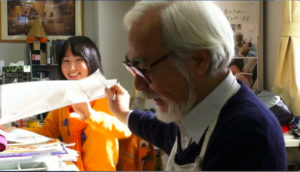 Se amate gli anime, i cartoni giapponesi e la fantasia, e i lavori dei maestri dell'animazione come Hayao Miyazaki e Isao Takahata, questo è un evento che non potete perdere. Dopo l'anteprima italiana il 23 aprile scorso al Far East Film Festival di Udine, arriva al cinema, ma solo lunedì 25 e martedì 26 maggio, distribuito da Lucky Red, Il Regno dei Sogni e della Follia (The Kingdom of Dreams and Madness), il film documentario sullo Studio Ghibli della regista giapponese Mami Sunada, il primo e unico girato all'interno del laboratorio di animazione giapponese di animazione più famoso e più top secret al mondo dove il sogno e la passione sfiorano la follia.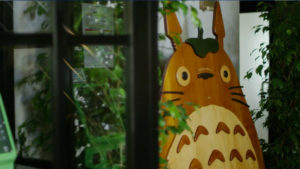 Mami Sunada, alla quale è stata eccezionalmente concessa l'autorizzazione ad accedere per lo più ovunque all'interno del grande studio, ha seguito per un anno intero i maestri Hayao Miyazaki e Isao Takahata e il produttore Toshio Suzuki mentre completavano i loro ultimi capolavori: Si alza il vento e La storia della principessa splendente.
Ecco il trailer del film: