Grammy Awards 2015: Morning Phase di Beck miglior album
Finora aveva forse ottenuto meno di ciò che meritava il suo genio e talento capace di passare dal folk al funk, attraverso il rock. E così nella notte che vale una vita d'artista Beck, all'anagrafe Beck Hansen, si è preso il presunto maltolto con gli interessi. Nella sua Los Angeles, il 44enne cantante californiano è l'uomo copertina dei Grammy Awards 2015 conquistando l'Oscar della musica più ambito: quello del miglior album dell'anno con il suo Morning Phase. E standing ovation meritata anche per la performance esibita insieme a Chris Martin, la voce dei Coldplay.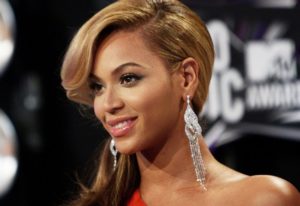 Fa festa allo Staples Center, con ben quattro statuette, anche il britannico Sam Smith: è sua la voce della hit Stay with me che è anche canzone dell'anno e record of the year, riconoscimento tecnico legato alla produzione mentre il suo disco In the lonely hour è premiato come Best pop vocal album. Calano il tris di riconoscimenti Pharrell Williams, Rosanne Cash e Beyoncé che era la grande favorita dei bookmakers. Ha sorpreso tutti e non è una notizia l'evergreen Madonna: incastonata in un look spagnolo da matador e accompagnata da un coro gospel, Veronica Ciccone ha presentato il suo nuovo singolo dal prossimo album Living for Love.
Emozioni e brividi per Katy Perry introdotta prima della sua By the grace of god da un intervento video di Barack Obama sul tema della violenza domestica. Prima assoluta, infine, per FourFiveSeconds, griffata Rihanna, Kanye West e Paul McCartney. Tutti insieme in una volta sola.