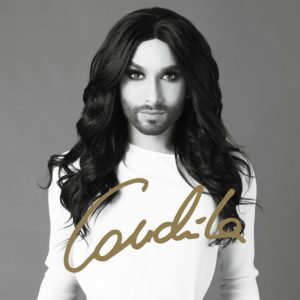 Un disco, un libro, il Gay Pride. E chi la ferma più Conchita Wurst, all'anagrafe Thomas (Tom) Neuwirth, d'altronde "we are unstoppable" il suo slogan, anzi You Are Unstoppable, come il singolo che ha anticipato il suo primo album.
La drag queen austriaca ventisettenne, per troppi solo "la cantante con la barba", trionfatrice dell'Eurovision Song Contest 2014 e quindi, come tradizione vuole, padrona di casa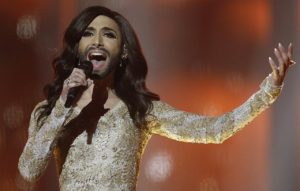 dell'edizione 2015 che si apre stasera a Vienna, esibizioni al Crazy Horse e al Parlamento Europeo, tre statuette agli Amadeus Austrian Music Awards 2015, persino un Festival di Sanremo (!), esce con un album che spazia tra vari generi, dallo swing di Where Have All The Good Men Gone al pop, dalla ballad di Pure alla quasi dance di Colours Of Your Love e Firestorm, non manca Rise Like A Phoenix che le è valsa la vittoria a Copenaghen, e ancora l'altro singolo Heroes (guarda il video a fine articolo), e poi un tocco di esotico con Out Of Body Experience. Album che raccoglie 14 pezzi e si chiama semplicemente Conchita che dedica ai suoi fans.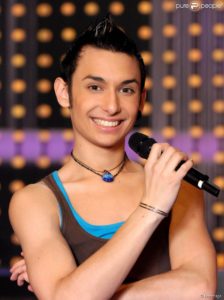 Una sorta di autobiografia in musica, ma attenzione, c'è anche quella su carta, il libro Io, Conchita, edito da Mondadori e scritto con Daniel Oliver Bachman al quale ha raccontato con sincerità l'avverarsi di un sogno, quello di un semplice ragazzo di provincia con un gran talento ed estro artistico che voleva diventare una star.
Impegnata per i diritti della comunità Lgbt, Conchita Wurst sarà inoltre la madrina del Gay Pride di Roma che si svolgerà nella capitale sabato 13 giugno.
Altro che donna con la barba…