Bentornati Blur! The Magic Whip, nuovo album del quartetto inglese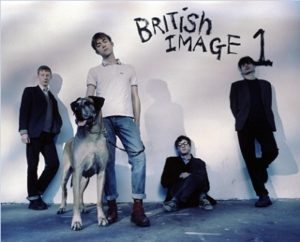 Nel lontano 1999 uscì 13. Quattro anni dopo fu la volta di Think Thank, l'ultimo lavoro in studio di una delle band riferimento del brit pop, i Blur. Oggi torna a battere forte il cuore degli appassionati della band di Colchester, nell'Essex. Perché il prossimo 27 aprile sarà disponibile il nuovo album del quartetto inglese, The Magic Whip, con dodici brani inediti che saranno presentati in pompa magna il 20 giugno sul palco di Hyde Park, per il British Summer Time Festival.
L'idea del nuovo lavoro ha preso forma l'anno passato ad Hong Kong dove i Blur, che hanno continuato a esibirsi nonostante lo scioglimento annunciato, si trovavano per alcuni concerti. "Abbiamo registrato 15 tracce, poi abbiamo fermato tutto per il caldo eccessivo" racconta il leader Damon Albarn, nel 2014 in scena  da solista con Everyday robots, album contraddittorio in ottica critica e consenso di pubblico.
Nessuno pensava che quel lavoro interrotto per il clima insopportabile potesse poi essere completato. "Io no di sicuro" aggiunge Albarn. Fu la tenacia dell'altro elemento fondante del gruppo britannico, Graham Coxon, a dare la spinta decisiva: fece ascoltare le tracce a Stephen Street,  storico produttore, tra gli altri di Smiths e Cranberries, che lo convinse a non abbandonare quel progetto. E lo scorso Natale Albarn ha completato la stesura dei testi: "abbiamo sentito che tutto andava bene".
Bentornati Blur! Tutti insieme appassionatamente. Anche se in realtà non sono mai andati via.