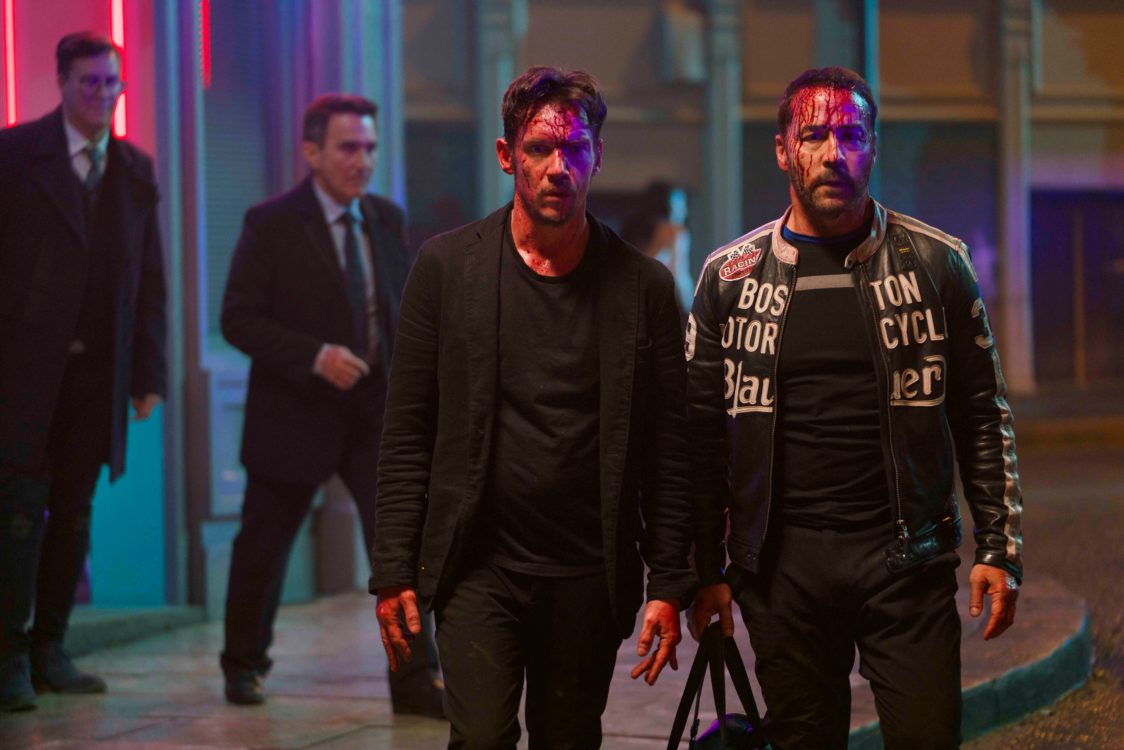 Come può esser visto un boss della criminalità organizzata cattivo e violento che vuole fare il pittore? Nell'ambiente della malavita, intendo. Indubbiamente perde di credibilità e anche il rispetto degli altri capi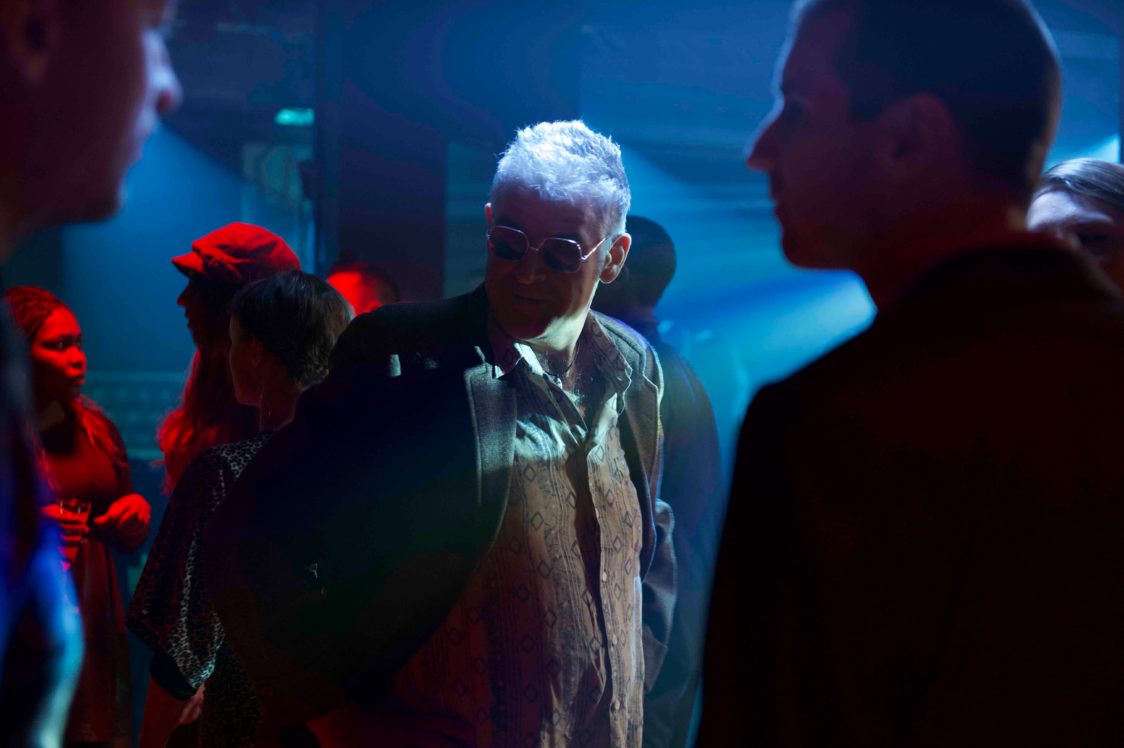 vacilla. Eppure lui insiste e insiste, senza tuttavia lasciare che l'arte gli alleggerisca l'anima… Il boss in questione è Michael Rubino e interpretato da Emile Hirsch (C'era una volta a… Hollywood, Into the Wild – Nelle terre selvagge, Venuto al mondo) ed è uno dei protagonisti di American Night, opera prima Alessio Della Valle che ne firma anche la sceneggiatura, presentato in anteprima mondiale a Venezia 78 con una proiezione speciale sul Campari Boat In Cinema, la piattaforma galleggiante presso l'Arsenale. Qui la videosintesi del Red Carpet.
Un movimentato noir dove però non è il nero a dominare ma i colori dell'arte, il rosso sangue in primis, a dire il vero. Racconta infatti del boss Rubino appena promosso, nonstante la titubanza paterna, capo di tutti i capi della mafia di New York, cattivo, anzi, cattivissimo, ma, come detto, con il pallino dell'arte. Non che sia un esperto né tanto meno un artista egli stesso, eppure è convinto di avere grandi potenzialità e di poter esporre le sue opere, un giorno, in una grande galleria. Nel frattempo, pur cimentandosi di tanto in tanto nel suo ridicolo stile astratto e pistolesco, si accontenta di collezion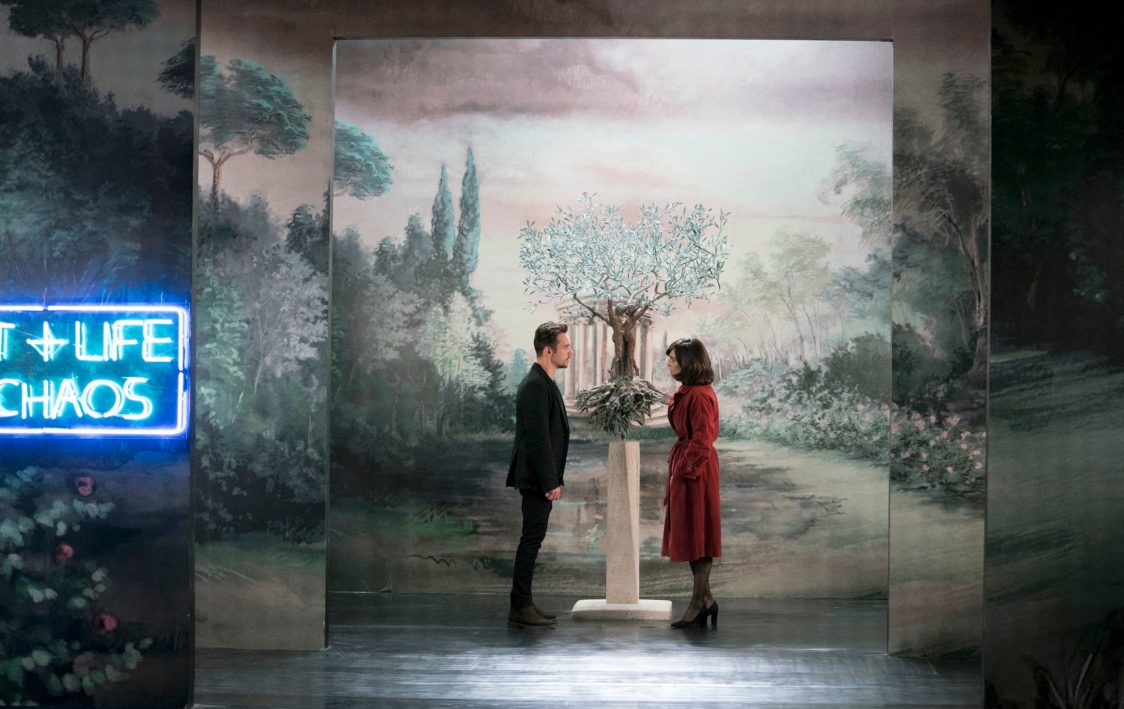 are quelle degli altri, più famose e di valore sono, meglio è. Come se ne impossessa poi, è un discorso a parte. Accade però che una delle sue preferite, la Pink Marilyn di Andy Warhol, gli venga rubata. E qui entra in scena il secondo protagonista di American Night, John Kaplan interpretato da Jonathan Rhys Meyers (Velvet Goldmine, Match Point, Black Butterfly, Vikings, I Tudors), un mercante d'arte non proprio ortodosso, ma il più bravo di tutti a scovare i falsi. E anche lui forse non è proprio quel che sembra.
Adrenalinico, ironico, con il riuscito intento di mettere in ridicolo i cattivi, e con una discreta presenza di influssi tarantiniani, non per nulla c'è un cameo speciale di Michael Madsen (Le Iene, Kill Bill, The Hateful Eight), American Night vanta nel cast anche Paz Vega (Rambo V, Parla con lei, Spanglish), Jeremy Piven (Entourage, The Kingdom), Annabelle Belmondo, Mara Lane Rhys Meyers (che sì, è la moglie di Jonathan), e un discreto gruppo di artisti italiani come Fortunato Cerlino, Maria Grazia Cucinotta e Marco Leonardi. Senza dimenticare le esordienti Alba Amira Ramadani e Lee Levi. Altro cameo degno di nota quello di Anastacia che è anche autrice ed interprete della canzone originale American Night tema del film.
Aleggiano inoltre presenze artistiche di Mario Schifano, Jeff Koons e Bruce Lee, Gotti Bernhoft, Tullio Crali, Davide Dall'Osso, Emanuele Giannelli, Annamaria Barbaro, Anthony Moman, Kouhei Nakama, Andrea Roggi e Simon Thompson.